Yesterday while trying (in vain) to brainstorm some more activities for my students I stumbled across the photos of Sally Mann. The book was dealing with them as sexually controversial images - this author needs to get over himself.

Her images for the series "Immediate Family" are chilling, especially beautiful and almost always nudes. I'd be hard pressed to call them sexually exploitive. Even my minimal research so far has already made it quite clear that her children (the main subjects in this first series) always knew they were posing for thecamera, and had a choice about whether they wanted that image used. She also stopped shooting them in the nude when they hit puberty.

Hay Hook
She looks like so much like a glowing goddess, a contradiction hung up like a piece of meat.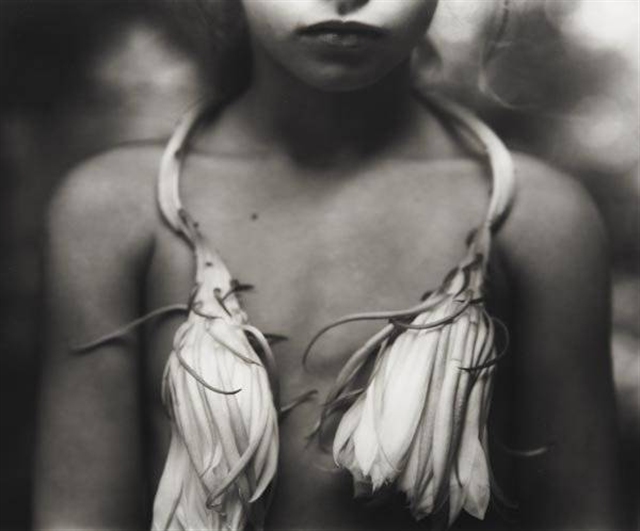 Night blooming cereus


Last Light



....liberating in so many ways

From the settings you can only imagine how amazing their homestead is in colour. But with her use of warm, high contrast, black and white it seems like something out of a horror film. Suddenly a muddy child can also be seen as a child with cuts and bruises.

I think I've fallen in love.